My Team
 I am committed to helping my clients whether they are concerned for their own financial needs or those of their family or business. I don't do it alone. Here you will find a listing of the people who help make it happen.
Together, we stand committed to providing the best customer service possible. If you have a problem or need assistance at any time, please don't hesitate to let us know.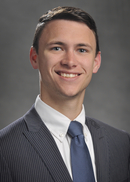 Nicholas Anthony Heintz
Financial Planning Specialist
Office 315-731-5400
Office 315-264-6683

Nicholas was raised in small town Vernon Center, NY.  He was always curious what else the world had to offer.  He enjoyed the journeys he had taken, but they always led him back to Central New York with his closest family and friends.  His passions include invlovement within the local community whether it be fundraising, volunteering time to local business, or financial education seminars for students and employees.
He is involved with the Catalyst Group as a Steering Committee member for professionals under 40 within the Utica Chamber of Commerce.  He also enjoys time outside of his career playing hockey, soccer, and golf in various Men's leagues.
After joining Northwestern Mutual as an intern and continuing to run his own practice for 5 years, opportunity to join the team as an Associate Financial Advisor to Daniel B, Jones arose.  Our focus is to help clients make smart decisions with their money in every stage of life.  We take a thorough approach to planning by integrating risk management, investment, and wealth management concepts through the industry leading  and exclusive Northwestern Mutual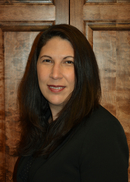 Tanessa A Spann
Administrative Assistant
Office 315-731-5400

Tanessa joined my team in January of 2015.  She was a previous team member for LA Stewart Associates, Inc. since 2011 where she assisted with servicing 401k clients.  Tanessa continues to be the main contact for all 401k clients and will be happy to help with any 401k related questions or services you may need.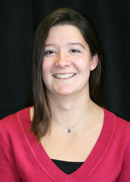 Elisa A Gigliotti
Associate Financial Representative
Office 315-731-5415
Fax 315-731-5403

    Elisa joined my team in September of 2008 and has earned the nick-name of "sun shine girl" due to her never ending positive attitude.  Elisa is a registered associate financial representative and is happy to help you with any policy related questions or concerns that you may have.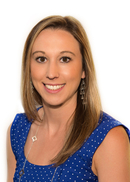 Dana Dinigro
Director of Recruitment and Development
Office 315-733-8624

 Dana is the Director of Recruitment and Development for the Jones District Network Office.  She joined Northwestern Mutual in 2004 and holds her New York State Life, Accident and Health Insurance license.
Prior to being involved in recruiting and development, she has held many positions within our firm and is well versed in many aspects of our agency operations.  Dana is currently focused on sourcing, selecting and developing top talented individuals while building quality relationships in out local communities.  If you would like to learn more about our career opportunities, please contact her at 315-733-8624 or by e-mail at dana.dinigro@nm.com
Dana resides in West Winfield with her husband Brad, son Landon(7) and daughter Mia(5).  Outside of work, she enjoys spending time with her family and friends and helps run her family business.  She currently advocates as a Parent Representative on the Local Early Intervention Coordinating Council, is a Parent Member on the New York State Otsego County IFACT Project, heavily involved with CNY Quest and serves as the Treasurer for the Mount Markham Area Youth Association.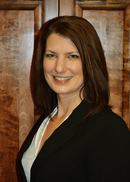 Rebecca L Wheelock
Associate Financial Representative
Office 315-733-8626
Fax 315-731-5403

    Becky has been part of my team since April of 2001.  She is an Associate Financial Representative and is also securities licensed.  When Becky isn't helping clients she is motivating our team to dream big and strive to reach our fullest potential.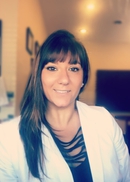 Mallory Lee Terns
Associate Financial Representative
Office 315-731-5410

Mallory has been with my team since January 2012.  She is in charge of my new business/underwriting and will assist you in the application process.  She is also in charge of my client relations and will be more than happy to assist you with making any appointments.  Mallory is an Associate Financial Representative and can answer any questions you may have on your existing policies.